Selling
I don't measure my success through awards received or achievements, but through the satisfaction of my clients. Looking to sell your home? I will provide sound and trustworthy advice to help you achieve your real estate goals.
Let me guide you through the complexities of selling your home, eliminating hassles and stress. I look forward to working with you.
Free Market Analysis
Selling a house is harder than it seems! A smooth transaction needs a real estate professional to determine the right asking price.
Feel free to ask me for advice with no obligation or pressure to buy or sell (of course if you are working with a REALTOR already; to ask me my advice).
Preparing To List Your Home – Tips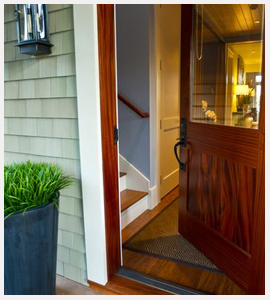 The effort put into repairing and cleaning your property is likely to be returned in a fast sale at an attractive price.
As buyers approach your property the first time
Paint house – this can do more for sales appeal than any other factor.
Yard – Remove all toys
Mow lawn and keep edged.
Close garage doors.
Put colorful flowers in front of house.
Put new paint on the front door.
Buy a new door mat.
Buyers take a close look at the basement of a home. They will look for bad wiring
Clean out basement and dispose of everything you are not going to move.
Ensure that there is plenty of lighting.
Sweep or vacuum floor.
Stack items neatly against walls.
The kitchen is often the most important room in the house. Make it bright and attractive.
Put a vase of fresh flowers on the table.
Replace curtains or clean existing ones.
Remove appliances from counters.
Create a pleasant fragrance in the kitchen (i.e. vanilla)
It is important that bathrooms are clean
Install a new shower curtain and replace worn throw rugs.
Polish all fixtures.
Open windows.
Hang bright
Remove stains from toilets and bathtubs.
Use air freshener.
Display colorful soaps.
The living room
Clean out the fireplace and place logs in it.
Polish all woodwork.
Put big furniture in storage so rooms are not cluttered or crowded.
Showing Your Home – Tips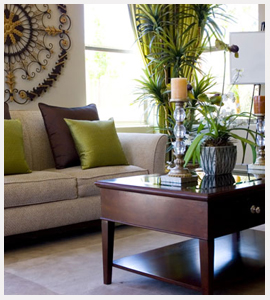 Before Your House Is Shown
Tag or remove items not included in sale (i.e. water conditioner
Open shades and curtains to let in light.
Turn on enough lights so home is well-lit during showing at night
Tidy all the rooms. Neatness makes a room easier to view.
Clean dirty dishes in the sink and put away any dishes on counter.
Keep toys in the children's rooms.
Turn music on or turn the TV to a music channel
While Your House Is Being Shown
Leave the property. It is best to be gone before the Buyers arrive
Let the real estate expert show your house.
Refer inquiries about seeing your house to your REALTOR to take advantage of the agent's professional skills
Cage pets or take them from the home with you.
Keep money and other valuable items out of sight.
GOT QUESTIONS? READY TO START? PLEASE CLICK HERE TO GET IN TOUCH