Buying
Buying a home is one of the most important transactions in the lives of many people. Because of that, it is important that you work with someone you trust and feel is a market expert with integrity. People trust me with their most-valuable asset. It's a responsibility I take very seriously. I know that your success is my success.
Local Expertise
I offer local expertise in a home market tailored to meet your needs. As a local professional, I know the neighborhoods, schools, market conditions, zoning regulations and local economy. I will do the leg work, keeping you up-to-date with new listings and conditions as they impact the market. I will make the process as pleasurable and stress-free an experience for you as I can.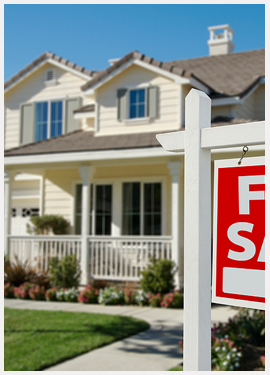 5 Steps of Buying a Home
An excellent starting point for anyone that is ready to stop renting and start investing!
1
Deciding to become a homeowner
Think about your reasons for deciding to buy a home. Are you considering buying because you are starting a family? Tired of renting? Trying to make money in real estate? Peer pressure?
2
Check out your options
Evaluate home prices in your area. Are there any areas that are more affordable? Do experts think home prices will increase or decrease over the next few years? What are your lending down payment
3
Obtain a pre-approved mortgage
Start by comparing mortgage rates online without applying. Once you have narrowed your search down to a few lenders apply for a pre-approved mortgage with each company. Each application can cause a small drop in your credit score
4
Shop for a home
What features are you looking for in a home? Write a list of things that your ideal home will have. How many bedrooms? How many closets? Appliances? Take this list with you when you go look at homes.
5
Seal the deal
Arrange for a home inspection Evaluate your homeowners insurance and warranty options and Work with your agent or attorney to prepare the closing documents.